2017's Best VPNs for India – The Fastest and Cheapest VPNs
More of India's citizens are turning to VPN services to enhance their privacy and securityin this day and age of government internet censorship. With the inability to truly and freely express themselves, internet privacy is a must for Indians.
Aside from privacy from the government, a VPN allows for Indians to unblock geographically restricted content, such as American streaming sites like Netflix and Hulu. VPNs also allow Indians to access their favorite Indian content, such as Hotstar TV, while they're abroad. With reasons like this, it makes sense why the use of a VPN has increased rapidly in India.
India is currently listed as having a 'partly free Internet' according to the Freedom House report 2016. It is ranked in 41st place out of 100; 0 being most free and 100 least free. The types of sites that are blocked are video sharing, file sharing, and social media. The reason for these sites being blocked is due to the Information Technology Act and subsequent amendments that have followed since its inception during the year 2000. Reasons a site can be blocked include:
• Security of the state
• Friendly relations with other foreign states
• Public order
• Decency and morality
• Contempt of court
• Defamation
• Incitement to an offense
• Sovereignty and integrity of India
Within these eight categories, websites ranging from whistleblowers to pornography, file sharing to social media, free expression and freedom of speech have been censored in India since the ITA was commissioned.
To best access these types of sites is to use a VPN (Virtual Private Network) which changes the IP address of the device which is accessing the internet. This essentially changes where in the world the government thinks you are. For example, if you were to use a U.S. IP address, your location would come up within the U.S.
This can be particularly useful if you want to access entertainment websites when you're outside of the U.S., such as Netflix and Hulu. It is also useful if you're going abroad from India and wish to access Indian TV networks such as Hotstar. Allowing you to keep up to date whilst traveling.
Which VPN is best for India?
A VPN changes the IP address of the device being used, which allows users to choose an IP in the country they wish to view content. There are many things to consider when choosing a VPN. Here are our top VPNs.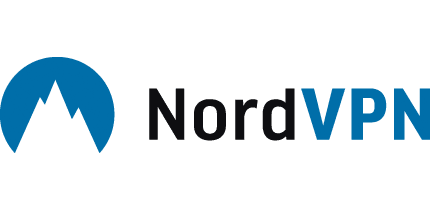 As a standard, NordVPN does not log its customers' activities on the internet making it superb for keeping your privacy. NordVPN is owned and operated by Tefincom co S.A which is located in Panama. Panama has no laws or legislation regarding any companies that provide VPN services to retain logs of their customers' usage of the internet. NordVPN also includes three servers in India, these include the protocols as standard OpenVPN, IKEv2/IPsec, SSTP, and PPTP. NordVPN consistently bypasses the Netflix VPN block, NordVPN also provides a guide for anyone having problems accessing Netflix via NordVPN. NordVPN also provides native English customer support that is both quick to respond and helpful. NordVPN also comes with dedicated servers that include streaming videos and double encryption making sure you get the best of all worlds. Check out their great deal right now on VPNs.

ExpressVPN is located in the British Virgin Islands. The BVI does not have any laws or legislation regarding companies to keep any data logs about users who use the internet through a VPN. This doubled with ExpressVPN's policy of keeping zero data logs makes it a brilliant choice when you want to keep your privacy on the internet. ExpressVPN has two servers in India located in Chennai and Mumbai which makes it ideal for when you're traveling abroad and want to catch up on TV shows. Using ExpressVPN you can also tune into American Netflix, ExpressVPN bypasses Netflix's VPN block. ExpressVPN provides native English customer support that is helpful and responds quickly. ExpressVPN is a high speed VPN and to prove it, provides a speed test through the site. Best of all, they have a 30-day money back guarantee, so why wouldn't you try it?
Still looking for the best VPN for India? Here's our top five list for India: